Don't miss your chance to have Montana's own powerhouse duo El Wencho rock you right into the holiday spirit. (limited seating)
Tickets go on sale via Eventbrite at noon 11/20/20.
El Wencho is a powerhouse duo with big sound that relates the Montana lifestyle through immersive lyrics, catchy melodies and driving rhythms. Their authentic music is an eclectic fusion of genres that draws on sonic elements from red dirt rock, blues, country, Americana and polyrhythmic Latin percussion. Purposefully inclusive, their music is a catalyst for storytelling, laughter and fostering connections with fans. Live shows are an experiential combination of their dynamic Montana sound, engaging storytelling and comedic flair. Josh and John are supremely talented musicians and entertainers. Together they form an authentic and charismatic duo that expertly connects with the audience and delivers an engaging and highly addictive musical experience.
Each table reservation comes with a free download of El Wencho's upcoming Ghosts Go West album which is set to release on December 15th plus a chance to win one of two vinyl copies! (Vinyls will be shipped out to you when they are ready)
*PLEASE READ OVER OUR GUIDELINES PRIOR TO PURCHASING A TABLE*
We sure wish things were back to normal so we could pack the house and dance the night away to El Wencho's incredible music. However, as things stand, we have to do things a little differently.
Instead of purchasing individual tickets, whole tables are for sale. We know it's a little confusing but just purchase the one ticket and that table is all yours.
Capacity is limited to table space. For example, if you purchase a table with only 4 seats you cannot have more than the 4 people allowed at the table.
Unfortunately, dancing will not be allowed in order to ensure social distancing. Please remain seated when not getting drinks from the bar or going to the bathroom.
Please arrive with your whole party at once.
Masks or face shields are required whenever you get up from your table.
Tickets go on sale at 12:00pm on Friday 11/20/20.
If you have any questions about this event feel free to email Greg directly at [email protected]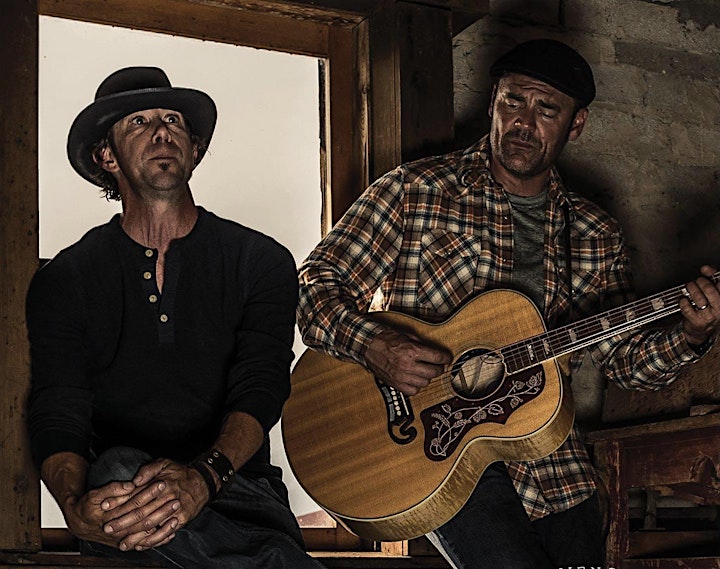 You can expect to be some of the first people to hear tracks off of El Wencho's new upcoming album Ghosts Go West.
Ghosts Go West represents a new direction for El Wencho and pioneers their exploration into new musical frontiers. The album's sound transports listeners to Big Sky Country while the immersive lyrics tell stories of authentic Montana lifestyles. Driving rhythms and catchy melodies collectively deliver an engaging and addictive walk through the small towns, dramatic landscapes and inclusive culture that represent the best of Montana. Ghosts Go West is a collection of relatable stories ranging from Western tales of hidden gold to small town young love. Song after song illustrate both the beauty and difficulty of life out West while continually reminding us of the importance music plays in our daily lives. If you live, visit or imagine yourself in Montana, listen to this music.